Inspections, Design, Installations, Repairs
Over 25 Years Experience with Fire Sprinkler Systems (832) 653-2598
We work with New Construction Projects as well as rebuilds, retrofits and redesigns of current fire sprinkler systems. We ensure that we meet or exceed all government regulations. 
We offer inspections on a regular basis for the different components of your Fire Sprinkler system to ensure it continues to operate at optimum performance. We also offer to schedule the inspections, so you don't have to keep track. 
Whether we installed your fire sprinkler system or someone else did, iF you have a system that needs repair, we can help. 
Call us and we will get one of our techs out to your location. We serve the Houston, Beaumont and Austin Metro Areas. We repair everything from Control devices, sprinkler heads, gauges, leaky pipes and more. 
With over 25 years of experience, Maverick Fire & Safety will meet and exceed all your fire sprinkler system needs. We take pride in providing the best service in the greater Houston and Beaumont areas; from start to finish, our team of fully certified fire technicians will ensure you receive skilled excellence every time. Maverick is up to date with NFPA and insurance standards and our designers are certified through the National Institute for Certification in Engineering Technologies (NICET).
Our vendors include Koetter Fire, Tyco Fire Sprinklers, Potter Roemer, and more. Whether your business is small, big, up and coming, or have been around for a number of years, Maverick will take care of your fire sprinkler installations and inspections. 
Call now to schedule a FREE consultation
(832) 653-2598
Office Buildings
Restaurants
Warehouse
Manufacturing
Food Trucks
Chemical Plants
Industrial Complexes
Construction Contractors
Architects
Municipalities
Retail store (all sizes) 
Schools & Day Cares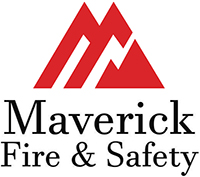 Maverick Fire & Safety has had zero accidents as we always put safety first. 
In addition to providing a full list of service involving fire sprinkler systems, we also provide safety training and safety supplies for our clients when needed. We also perform safety inspections. You can trust that when we step onto your property, we are fully aware of all safety measures required to operate smoothly and safely. 
Located in Houston, Texas and able to get your location quickly to perform any type of work involved with fire sprinkers.  One of our owners is a graduate of Texas A&M and another owner is a veteran.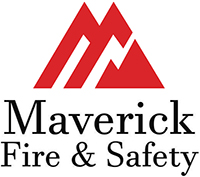 Fire Sprinkler Inspections 
Fire Sprinkler Repair
Fire Sprinkler Design
Fire Sprinkler Installation
Fire Sprinkler Retrofit
We also Service and Sell
Fire Alarms
Safety Products
Teach Safety Classes
© 2023 Maverick Fire & Safety | All Rights Reserved